DUB FX
Dub FX (real name Benjamin Stanford) is a worldwide street performer and studio recording artist from St Kilda, Melbourne, Australia.[1] After playing and singing in a band called Twitch, he set out solo when he moved to Europe. His trademark is creating rich live music using only his own performance aided by Live looping and effect pedals combined with his voice.[ He creates intricate hip hop, reggae and drum and bass rhythms

DUB FX travels and performs with his fiancée, Flower Fairy. Dub FX first met her in Manchester, and she joined him in his travels around the globe to busk for the public. Flower Fairy can usually be seen selling CDs during Dub FX's performances and also performs a few songs alongside him.
Dub FX is completely independent using only: live performance, word of mouth, internet social networking and a number of easily accessible free samples.

Dub FX is also the main founder of the label Convoyun.ltd which could be described as a co-op label for Dub FX's own work and other people's.
Audio
Videos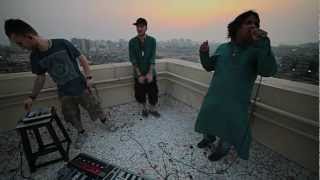 In this Video
Artist(s)
DUB FX
Posted: Jun. 6, 2013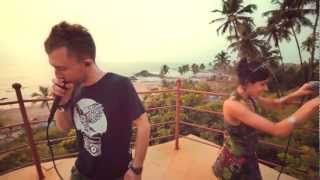 In this Video
Artist(s)
DUB FX
Posted: Jun. 6, 2013
Shows
@ Ship Point (Inner Harbour)
Three years ago Dub FX (AUS) graced our all-ages stage at Ship Point (Inner Harbour) and put on a performance for the ages and this year he returns to bring back the goods to our vibe-hungry reggae massive. Full of improvisational, creative energy and the DIY spirit that has powered Ska & Reggae culture since its inception. Taking those aesthetics and a love for the electronic music culture that has exploded in recent years, Dub FX has been thrilling audiences the world over with his wholly unique style, unbound by conventional genre constrictions. His style – the ability to sample, loop and distort his own voice – was forged through countless hours performing for the masses on the streets throughout Europe. Even as his stages and status in the global music community have grown, Dub FX has managed to retain that intimate, small-show feel. Whether he's throwing in bits of reggae, hip-hop or drum 'n' bass, his sunny, positive vibes keeps the crowd beaming. Joining Dub FX for this outdoor extravaganza are Juno-winning reggae sensation Mikey Dangerous (JAM/CAN) and Victoria hip-hop mischief makers Illvis Freshley.

Mikey Dangerous, repping Jamaica by way of Montreal, is doing the big work, keeping the real roots of reggae music strong and tended here in Canada. Songs like "Don't Go Pretending," "Wake Up!" and "Higher than High" have helped him achieve and maintain acclaim both with Canada and out in the larger reggae world. His appearance this year marks his long-overdue Ska & Reggae Fest debut and we couldn't be more excited to bring his infectious energy to our beautiful audience.

Speaking of infectious energy, there might be no group on the current west coast scene more dripping with it than Illvis Freshly. Seemingly coming out of nowhere, the boys in Illvis Freshly have taken Vancouver Island by storm over the last year, rocking audiences up and down with their ultra-funky blend of bouncy electronic beats, biting live guitar and playful, dexterous rapping. Also making their Ska & Reggae Fest debut, Illvis Freshly is bringing a roster of friends to help them get the crowd jumping. We can't wait to see who or what they have in store for their special summer surprise!

This show is all ages and fully licensed for those 19 years + with ID.
DUB FX in Whistler!
@ Garabaldi Lift & Co