LOVECoast
Since their inception in 2013, Lovecoast has been delivering a new sound that won't go unnoticed. Their blends of old soul, fresh pop and infectious beats has landed them on line-ups such as Pemberton Music Festival 2015 and Juno Fest 2016. 'Chasing Tides,' the band's 5 song EP produced by Juno nominated Tom Dobrzanski (Hey Ocean, Said the Whale, We are the City), is a strong testament to their hip-swaying abilities and tight musicality. Lovecoast's fresh vitality and dance driven nature is the result of five unique dispositions coming together as classmates and taking their music far beyond the classroom. With their eyes set firmly on the horizon, Lovecoast is an up and coming Canadian band to watch.
Videos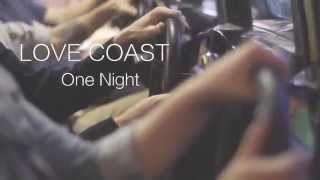 In this Video
Artist(s)
LOVECoast
Posted: May. 24, 2016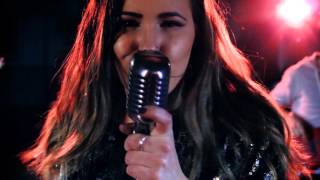 In this Video
Artist(s)
LOVECoast
Posted: May. 24, 2016
Shows
No Doubt Tribute ft. "DOUBTLESS" @ VICTORIA SKA & REGGAE FEST XIX
@ Capital Ballroom
Few bands from the great ska revival of the 90s left an impact as deep and as lasting as NO DOUBT. From their independent roots, through their rise set off by their classic album Tragic Kingdom, No Doubt's infectiously energetic ska-punk, fused in later years with more reggae and dancehall influences, still holds a special place in the hearts of ska-lovers everywhere. While these California legends aren't going to be gracing stages any time soon, we decided to put together an all-star lineup of musicians from some of our favourite local acts to pay tribute to this legendary ska band. Dubbed "DOUBTLESS" this one-of-a-kind group brings together members of Fox Glove, The Chantrelles, and Dope Soda, all backed by powerful soul-rock band Lovecoast, for a very special night as we pay respects to one of the bands that helped spread the word of ska to a whole new generation of music-lovers.

LOVEcoast is going to be rocking their own set and with their new album "The Trip" just released, they're going to be full on new tunes and new energy. The ultra-smooth homie MT. DOYLE will keep things bumping between sets with his tremendous taste and ear for grooves of all kinds.