Sweet Leaf
Formed in Victoria in 2011, SweetLeaf is Victoria's hardest-working and hardest-partying ska band. The members of SweetLeaf are seasoned Ska & Reggae Fest veterans, this year marking their third consecutive appearance. The group began after singer-guitarist Chris Jones answered an online ad, with the band then forming in just a few months. Their reggae-rock rhythms are reminiscent of hanging out with friends at the beach, drinkin', smokin', and straight West Coastin'. This local super-band performs with a punchy attitude contrasting the nature of their name.

With a three-piece horn section, SweetLeaf's collaborative ska sound also pulls in influence from funk, soul, and punk. These boys know how to command a stage and keep an audience dancing. Having just released their debut LP, Stress Leave, SweetLeaf embodies new-age Canadian ska and reggae vibe.
Audio
Videos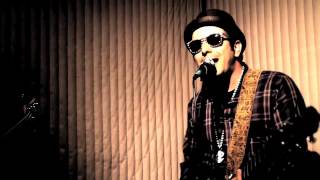 In this Video
Artist(s)
Sweet Leaf
Posted: Jun. 6, 2013
Shows
SKAMPIDA, SWEETLEAF & PARTY ON HIGH STREET at VICTORIA SKA & REGGAE FEST XVIII (19yrs+)
@ Distrikt
Longtime Victoria Ska & Reggae Fest friends SKAMPIDA make a triumphant return to the Festival for a high-energy party like no other. The rowdy Colombian ska troubadours have been running about the globe causing mischief and it's been too long since they've come to rile up audience. Luckily we've managed to track down and round up the ruffians for this spectacular night of unpredictable fun!

Joining Skampida for this gritty celebration are Victoria reggae favourites SweetLeaf - promising to serve up a heaping dose of horn-heavy goodness - and The Party On High Street, a whirlwind of genre-bending energy, blending up psychedelia, funk, rock and dashes of hip-hop. These three form a mighty triumvirate of party energy that sure to get your blood flowing and heart-rates up!