Sweet Leaf
Formed in Victoria in 2011, SweetLeaf is Victoria's hardest-working and hardest-partying ska band. The members of SweetLeaf are seasoned Ska & Reggae Fest veterans, this year marking their third consecutive appearance. The group began after singer-guitarist Chris Jones answered an online ad, with the band then forming in just a few months. Their reggae-rock rhythms are reminiscent of hanging out with friends at the beach, drinkin', smokin', and straight West Coastin'. This local super-band performs with a punchy attitude contrasting the nature of their name.

With a three-piece horn section, SweetLeaf's collaborative ska sound also pulls in influence from funk, soul, and punk. These boys know how to command a stage and keep an audience dancing. Having just released their debut LP, Stress Leave, SweetLeaf embodies new-age Canadian ska and reggae vibe.
Audio
Videos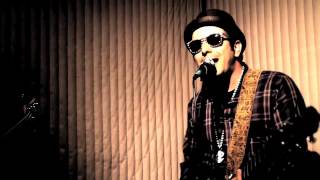 In this Video
Artist(s)
Sweet Leaf
Posted: Jun. 6, 2013
Shows
VOODOO GLOW SKULLS, SWEETLEAF & KMAN & THE 45S come to Lucky Bar!
@ Lucky Bar
Fri. September 29th
10pm - 2am doors at 9pm
$17.50 - $22.00
Ticket Info
It's been almost a decade since the Voodoo Glow Skulls from Riverside, California came to British Columbia with their brand of high-energy punk and ska. The last time they came was back in 2010 when they opened for The Mighty Mighty Bosstones for Victoria's 10th Anniversary Ska Festival at the Victoria Curling Club.

The band has been active and touring since then and are now on an upswing and excited to return to Vancouver Island.

They'll be joined by Victoria's favourite ska sweethearts Sweetleaf (or sometimes we call them Sweetloave) + Montreal's KMAN & the 45s.

Tickets are going to go quickly for this one so make sure you get them when they go on sale on Monday, July 10th on ticketweb.ca. They'll be available at Lyle's Place, Vinyl Envy & Jupiter shortly afterwards.