Boomshack
Just dance. Those two words have been the driving force behind Boomshack since the beginning. Aiming to straddle the line between what is pop and what is hip, everything from rock and reggae to jazz and latin can be found in their music so long as it gets toes tapping and feet moving. Boomshack got its start in the summer of 2013. This is when the first songs were written, the sound was being formed and many a beer were had. Many. Fast forward to January 2014 and the lineup was solidified, the tunes were tight and they were raring to go. Composed mostly of graduates from Vancouver Island University's jazz program, Boomshack has recently recorded some tunes at Lois Lane Studios in anticipation of an album. Only one thing is for certain: if you plan to come to a show, better bring your dancing shoes.
Audio
Videos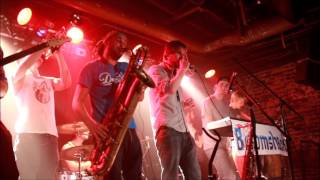 In this Video
Artist(s)
Boomshack
Posted: May. 24, 2016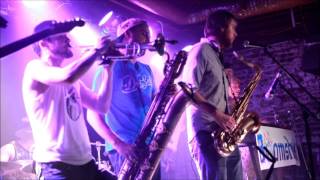 In this Video
Artist(s)
Boomshack
Posted: May. 24, 2016
Shows
Westcoast Reunion at VICTORIA SKA & REGGAE FESTIVAL XVIII (19yrs+)
@ Distrikt
Join us for the smoothest, sultriest night of Victoria Ska & Reggae Fest XVIII, headlined by Vancouver indie-soul sensations THE BOOM BOOMS. The Boom Booms have been long time friends of the Festival and this time they come to Distrikt to bring us their one-of-a-kind slinky, soulful grooves. There's something magical and warm about this septet's sound, something that's made them a West Coast institution. The perfect tunes to get centre your soul and shake your bones to, with a couple good friends, or huddled up close with your lover. Their Vic Ska & Reggae Fest return is not to be missed!

Teaming up with the Boom Booms for this soulful extravaganza is quickly-rising west-coast star CALEB HART & THE ROYAL YOUTHS. Through his work with Tasman Jude and now as frontman of the Royal Youths, Caleb Hart has established himself as one of Canada's premier reggae voices, roots-reggae smooth to dancehall grimy in the blink of an eye and always armed with a message of peace, love and hope. Nanaimo's BOOMSHACK is set to kick off the night with their untouchably soulful blend of jazz, hard funk and reggae. We can't wait to groove and get close with all the family for what promises to be a hot night like no other.