Illvis Freshly
Illvis Freshly is a funky, bass heavy, hip-hop monster. They've blended the classic sample heavy hip hop sound of the 90s with live rock n roll, guitar, rapping, and turntablisim. The two MCs, Danimal House and Doc Zoo, bring high energy, raw, and unforgiving lyrics with crazy flows and a wide variety of content and themes. DJ Mt Doyle is always on point, scratching, mixing, and keeping the party live. Phil Lyons absolutely shreds the guitar, captivating the crowd with face melting riffs and his ridiculously entertaining antics. Illvis Freshly's debut LP entitled "What Chu Know About Illvis?" received huge support from the world-wide Hip Hop, Funk, and Electronic scenes. 2015 was a big year for Illvis Freshly, winning Best Urban/Electronic Recording for their song "On The Breaks" and Group of The Year from the Vancouver Island Music Awards. In November 2016 they released their sophomore album, "Illennials," a take on our current state of affairs regarding everything from politics to the disenfranchised millennial generation.

Illvis Freshly has been able to bring their feel good party vibes to a number of amazing festivals such as Atmosphere Gathering, Shambhala Music Festival, Rifflandia, Electric Love, Song and Surf, and Tall Tree Music Festival. Illvis Freshly is on a mission to bring their funky fresh sound to the west coast music scene.
Videos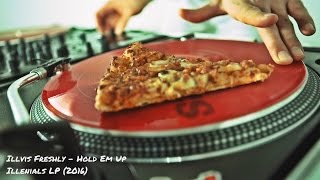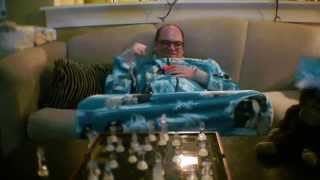 Shows
NO DOUBT 90s THROWBACK TRIBUTE
@ Capital Ballroom
Almost two decades gone, but as fresh as ever in our minds, the 90s were the decade ska music took centre stage on the global music scene. As a new crop of bands were inspired by the sounds of Jamaica and blended them with the sounds of punk, hip-hop and alt rock, ska music was firmly planted into our collective musical consciousness. Few bands at the vanguard of that movement left an impression as lasting as that left by So-Cal legends, NO DOUBT. One of the best, most fun tribute bands you're going to see around these parts, DOUBTLESS pays tribute to this truly iconic bands of the 90s.

Comprised of members of the some of Vancouver Island's coolest bands – LoveCoast, Dope Soda, Timebenders and Fox Glove – DOUBTLESS plays the songs of No Doubt with a unwavering sense of fun and palpable love for the classic originals. After debuting at Victoria Ska & Reggae Festive night, is our good friend TECSTYLEZ. One of the city's most reliable connoisseurs of groove, TecStyleZ always has something ready to get you moving. al in 2018, and laying down two blistering performances up Island earlier this summer, we are stoked to welcome back this incredible band.

The 90s weren't just a time for ska music though. West Coast hip-hop is indelibly linked to the decade as much as the bouncy sounds of ska and there might be no better keepers of that energy and that sound than Victoria's very own ILLVIS FRESHLY. Combining old-school hip-hop flavours, dope MCing, live instruments and big west coast bass, Illvis Freshly is rapidly building a small empire of loyal followers. As they grow and spread their name far and wide – playing festival slots around the continent, rocking headlining shows around western Canada and releasing a string of lights-out singles and albums – hometown shows back in Victoria each always feel a little more special than the last. This Saturday night is looking to be another in a line of unforgettable shows from the hometown heroes. Joining us for the party, holding things down on the wheels of steel throughout the night is our good friend TECSYTLEZ. One of the city's most reliable connoisserus of groove, TecStylez always has something ready to get you moving.