Keith and Tex
Keith Rowe and Philip "Tex" Dixon were two suburban Kingston kids who wanted nothing more than to make ska music. Originally two members of a five-person vocal group, the lads were turned down by Jamaica's top producers of the late 60s, Coxsone Dodd, Prince Buster, and Duke Reid. Dejected, the other three vocalists quit, but Keith and Tex stuck with it. It was Derrick Harriot who gave the duo a chance in 1966, when the pair recorded a handful of singles such as "Stop That Train" and a cover of the Temptations' "Don't Look Back". The tracks were instrumental in ska's evolution from its bubbly beginnings to its soulful second form, rocksteady. "Stop That Train" and a second single called "Tonight" proved to be hits on Jamaican radio and Keith and Tex became staples of the Kingston scene. Despite this, Keith and Tex broke up in 1970, moving their families to the USA and Canada respectively. However, while they were apart, reggae and ska became a worldwide phenomenon thanks to superstars like Bob Marley.

For 24 years "Keith and Tex" was just a name on a record in the reggae section at the local record store, but in 1994, the duo reunited and have been intermittently performing and recording since. They released the aptly titled comeback album Together Again in 1997, and followed it up recently with 2013's Redux and 2015's Just Passing Through. They will be gracing us with a gorgeous sunlit performance on July 3rd where they will be backed by legendary Brooklyn ska/reggae group The Slackers for a one-of-a-kind show.
Audio
Videos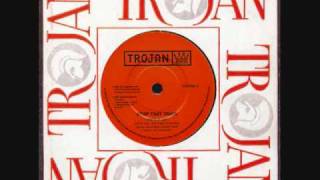 Shows
BOOKER T. JONES with KEITH & TEX and The New Groovement at VICTORIA SKA & REGGAE FEST XVIII (All Ages/Licensed)
@ Ship Point (Inner Harbour)
Victoria Ska & Reggae Festival is proud to host the legend, the titan of American soul and R&B, BOOKER T. JONES. For over half a century, Jones has been leaving his mark on American music, through his own work and collaborations with some of musics biggest and most diverse names like The Roots, Jim James and Gary Clark Jr, to name just a few. His song "Green Onions" has been a popular staple for years and is the only instrumental song included on Rolling Stone Magazine's "500 Greatest Songs of All Time." After his unforgettable performance at Alix Goolden last year, we thought it was only fitting to bring this legend back, this time on our signature stage, in front of the majesty of the Inner Harbour sunset.

Providing direct to the legend of American music will be two titans of Jamaican music, Keith & Tex. The golden-voiced innovators of rocksteady started their journey over half a century ago and are still traveling and singing, delighting audiences around the globe with their incredible harmonies. Songs like "Stop That Train," "Don't Look Back" and "Tonight" remain some of reggae's most enduring classics, instantly recognizable and always welcome.

Joining Mr. Jones and Keith & Tex on this very special night is Victoria's own jazzy funksters, the New Groovement. The powerfully fun 11-piece is custom built to get heads nodding and rumps shaking. Their powerful horns will start the night off right, helping energize the crowd for an unforgettable evening.