Sweet Leaf
Formed in Victoria in 2011, SweetLeaf is Victoria's hardest-working and hardest-partying ska band. The members of SweetLeaf are seasoned Ska & Reggae Fest veterans, this year marking their third consecutive appearance. The group began after singer-guitarist Chris Jones answered an online ad, with the band then forming in just a few months. Their reggae-rock rhythms are reminiscent of hanging out with friends at the beach, drinkin', smokin', and straight West Coastin'. This local super-band performs with a punchy attitude contrasting the nature of their name.

With a three-piece horn section, SweetLeaf's collaborative ska sound also pulls in influence from funk, soul, and punk. These boys know how to command a stage and keep an audience dancing. Having just released their debut LP, Stress Leave, SweetLeaf embodies new-age Canadian ska and reggae vibe.
Audio
Videos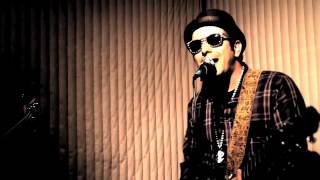 In this Video
Artist(s)
Sweet Leaf
Posted: Jun. 6, 2013
Shows
The Pietasters, SweetLeaf, Sexweather, The Funkee Wadd @ Victoria Ska & Reggae Fest 20!
@ Capital Ballroom
To all the Ska & Reggae Fest Massive, far and wide! We have heard your cries and we agree – It's a crime that it's been seven whole years since The Pietasters – inarguably one of the most soulful ska bands North America has ever produced – has made the cross-continental trip from DC to Victoria. This 8-piece balances grace and power, softness and edge, like few other outfits can claim. There aren't many better ways to kill a Friday night than getting soulful with The Pietasters, and we've put together an incredible evening headlined by this phenomenal band featuring a couple of our Victoria favs.

We welcome back our dear friends, one of Victoria's most reliably fun and consistently rioutous sources of ska goodness, SWEETLEAF. Channeling the horn-laden sounds of ska revival powerhouses like Reel Big Fish and No Doubt, the six-piece (Half horns! Real horny!), SweetLeaf long ago established themselves as warriors in the battle to keep classic ska sounds alive and infusing them with new, funky energy. Getting the bands kicked off for the party is power-trio SEXWEATHER. If you haven't seen Sexweather before, you are in for a treat. And if you do know, you know better than to miss this band. Gruff, soulful, powerful – Sexweather could be playing straight punk rock one minute and hypnotic blues-based hip-hop (Or anything in between) the next. Truly unpredictable but always a thrill, Sexweather is one of Vic City's hidden gems. Last but certainly not least, our friend and resident expert in all things funky, FUNKEE WADD will be keeping the dancefloor on fire between sets with his expert bass-dealing skills, vast musical knowledge and taste.