Def3
Def3 is an award winning hip-hop artist from Regina, Saskatchewan whose made a name for himself amongst industry peers in the Canadian music scene as well internationally. His 2014 album Wildlif3 received 'Rap Recording Of The Year' at the 2015 Western Canadian Music Awards and reached #1 overall nationally on Earshot (Canada) and #8 overall on CMJ (US) college radio hip hop charts. Fast forward 100+ performances later throughout Canada, Europe and Australia to Aug 2017: Def3 releases his 'Small World' LP, a collaboration with renowned Denver, Colorado based electronic producer Late Night Radio receiving critical acclaim from major music blogs such as 2DopeBoyz, OkayPlayer, GrownUpRap and even published feature and interview co-sign on Mass Appeal from hip hip legend Masta Ace. Small World also features a wide variety of other hip hop heavyweights the likes of Del The Funky Homosapien, Skratch Bastid , JFB, Mystic, Moka Only , ProbCause and more. Not only did Small World top the U.S. and Canadian national hip hop charts again after its release reaching #1 overall on Earshot but also reached #5 in November on CBC's top 10 most streamed hip hop songs and is still climbing. Def3 has also collaborated with many established Electronic acts aside from LNR including K+lab, SkiiTour, The Funk Hunters, Pigeon Hole to name a few. He is known for his vibrant charisma that shines naturally through his music, combined with his experience performing since the age of six, has given him a powerful and unique stage presence that comes packed with high energy raps and production, catchy hooks and clever lyrics guaranteed to keep any crowd moving from beginning to end.
Videos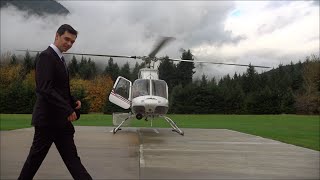 In this Video
Artist(s)
Def3
Posted: Apr. 14, 2019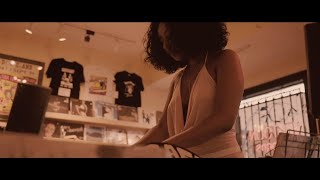 In this Video
Artist(s)
Def3
Posted: Apr. 14, 2019
Shows
Def3, Ganjo Bassman @ Victoria's 20th Anniversary Ska & Reggae Festival
@ Lucky Bar
Fri. June 21st
9:30 - 2
$13 - $15 (advance)
Ticket Info
One of Canada's most formidable MC s, DEF3 has spent a career establishing himself as a pillar of the hip-hop community. On the mic or in front of a canvas with a spray-can in hand, Def3's deep love of and respect for the roots of hip-hop culture is at the forefront of whatever he does. Always working to help push the culture forward, much of his recent work has found him working to bridge the divide between old-school hip-hop and heavy bass-music. His incredible album Small World found Def3 working with Late Night Radio, one of the hottest hip-hop bass producers in North America, and who he's apparently just recently finished recording another album with. So expect some new, equally dope stuff from the homie Def3 as he takes the intimate stage at Lucky Bar.

Getting things spiced up before Def3 will be Mexico-to-BC transplant and musical powerhouse GANJO BASSMAN. The man known has Ganjo spent his time with a variety of bands in his native Mexico before developing his own signature sound. Dubbed "rock-reggae-hop" Bassman's music is a blend of unique, shifting basslines, grunge guitars, and hip-hop drum beats wrapped in reggae aesthetic. A blast of straight reggae energy to get things sweaty on a Friday night.