Event Archive - The Phillips Backyard Weekender: Keys N Krates,
Too Many Zooz

,

DJ Shub

,

MOONTRICKS

, Grossbuster

Victoria's biggest backyard brewery party is back! After we expanded our footprint last July to include Discovery Street and ANIÁN Yard it was clear to us it needed to continue. We're looking forward to tweaking the site layout, booking some wicked bands, and serving up tons of cold beer next July 20-22! We're also thrilled for the return of our sibling festivals Rock The Shores (July 13-15) and Rifflandia Festival (Sept. 13-16).
Reviews
No articles have been linked to this profile
Keys N Krates
(Disco / Hip Hop)
Keys N Krates combine live instrumentation, live sampling, and turntablism to remix pop music, with samples from MGMT to Jay-Z. Pushing the envelope beyond the norms of laptop-centric remix culture, this unique trio changes the game by bringing an explosive live analog presence to their sought-after sound and performance
more info
Grossbuster
(Instrumental Beats)
After years of performing with touring bands, a solo project involving a midi controller and chopped up samples resulted in Grossbuster. He quickly joined the internet based beat collective Pragmatic Theory (UK) and played his first show in May 2013. In less than a year, Grossbuster has opened for Redman, Bun B, Jpod, Freestylers, Sweatshop Union, ...
more info
Videos of this Event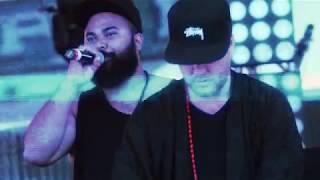 Posted: Mar. 3, 2020
Filmed: Jul. 20, 2018