The Black Seeds
"Best Soul Album of 2009" -Dennis Cook of Jambase.com (U.S.A) - Jan. 10'
Originating from Wellington, New Zealand, The Black Seeds have carved out their reputation through platinum selling albums, a masterful 8-piece live show, and a unique sound that fuses infectious grooves and melodies with undiluted roots music. With numerous European festival tours and releases behind them, and a successful 2009 North American release, their following continues to spread quickly around the globe.
Led by the vocals of Barnaby Weir and Daniel Weetman, at its core The Black Seeds music is a boundary-crossing sound fusion of big-beat funk, dub, soul, and afro-beat, mixed with vintage roots-reggae.
Described by Clash Magazine as 'one of the best reggae acts on the planet', their legendary 8-piece live show brings the raw energy and good vibes wherever it goes. They now have countless sell-out New Zealand and Australasian tours behind them, and regularly perform at many of Europe's biggest festivals.
Lyrically The Black Seeds music expresses messages on different levels. Personal triumphs and failures, the fear of love, death, apathy, and relationships, give a personal insight into the lives of the musicians. Ultimately though, their songs are always under-pinned with an underlying positivity and optimism.
"If any band ever carried the spirit of Morphine in their blood, it has to be New Zealand reggae-inspired outfit The Black Seeds. Musically the connection is subtle; vocally, Barnaby Weir exhibits the easeful, country-tinged, downtrodden-but- hopeful tendencies of Mark Sandman. Had that man not passed on a decade prior, you'd think he just reappeared some- where just south of the Shire. Sure, comparisons are awful when dealing with a group as talented as The Black Seeds. This one, however, is an honor--Morphine was a damn good band, and Solid Ground is a damn fine record." - The Huffington Post - August '09
"… The Black Seeds bring harmony and good vibes where-ever they go, moving from their New Zealand base to be- come one of the best live reggae bands on the planet." - Clashmusic.com (UK) - June '08
"The Black Seeds manage to play beyond the normal boundaries of reggae without compromising the music's heart. While "Rotten Apple" has all the thump of a vintage Parliament-Funkadelic jam , "Afrophone"'s punchy horns and get- on-the-good-foot rhythm recall James Brown and the J.B.s at their peak – and the Seeds manage to pull it all off while retaining their voice. They make the blend of sounds feel absolutely natural. This is not a reggae band dropping a nov- elty funk cover into the middle of a set, this is simply Black Seeds music." - Jambase.com (U.S.A) – Nov. '09
Audio
Videos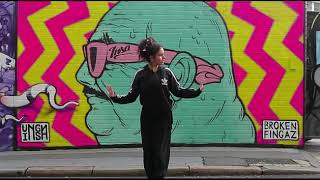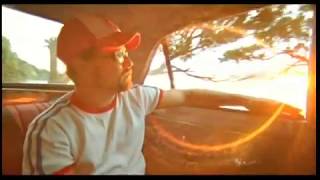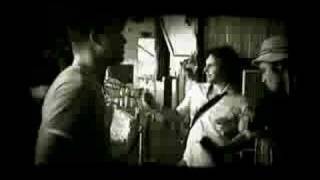 Shows
VICTORIA'S 18TH ANNUAL SKA & REGGAE FESTIVAL (JUNE 14 - 18, 2017) --> JUPITER VIP FULL FEST EARLY BIRD PASS
Booker T. Jones
,
TARRUS RILEY
,
The Black Seeds
,
Mad Caddies
,
The Skints
,
Jah9 and The Dub Treatment
,
Keith and Tex
,
Mike Love
,
Skampida
,
Perro Bravo
,
La Banda Skalavera
,
Shauit
,
The Boom Booms
,
Burnt
,
Entangados
,
Los Furios
,
Roots Roundup
,
Batuque Axe!
,
Tonye
,
Dope Soda
,
Illvis Freshly
,
Sweet Leaf
,
The New Groovement
,
Caleb Hart & the Royal Youths
,
Mistica
,
Tank Gyal
,
DOWN NORTH
,
Rusty Zinn
,
Jon Middleton
,
Out of Control Army
,
Blackwood Kings
,
The Party on High Street
,
Boomshack
,
Cheko & The Lion Rockers
,
Railtown Sound System
,
No Liars
,
The Om Sound
,
Dockside Green
,
Yellowsky
,
Ostwelve
,
Benny the Jett
@ Ship Point (Inner Harbour)
We are so excited to announce the dates for Victoria's 18th Annual Ska & Reggae Festival this is the earliest we have made these tickets available but they're here! Thanks to Jupiter (619 Johnston Street in Victoria) for being our platinum sponsor of our VIP section for a third straight year!

JUPITER VIP entrance provides the following:

Guaranteed entrance to all festival events at all venues (except Rocksteady Collective presentations) up to one hour before the event ends

* Jupiter VIP entrance will be accepted at Rocksteady Collective on a first come first serve basis. *Subject to capacity.

JUPITER LOUNGE VIP AREA AT ALL SHIP POINT SHOWS (offers special seating, stage side access and more!

JUPITER LOUNGE Beverage Service for all events at Ship Point

JUPITER LOUNGE VIP Bathroom at Ship Point

Dates and Line-up subject to change. No refunds or exchanges.

WWW.VICTORIASKAFEST.CA

FACEBOOK.COM/VICTORIA.SKA.FEST

* Note this pass is restricted to those 19yrs plus because it includes entrance into venues that have that restriction. However, the festival's main outdoor venue and many others are all ages. Separate tickets for events in all ages venues will be released at a later date. Kids 10 and under free with accompanying adult when applicable.
THE BLACK SEEDS with Tonye & Jon Middleton at VICTORIA SKA & REGGAE FEST XVIII (19yrs+)
@ Sugar
After one of last year's highlight performances under the stairs at Ship Point in the Inner Harbour, THE BLACK SEEDS are returning to get Sugar Nightclub rocking – a rare chance to see the dub reggae heroes up-close-and-personal!
The Black Seeds are proof that the beating heart of reggae lies with the people, from whichever nation or part of the world they call home. For nearly two decades, The Black Seeds have been putting in the work and channeling the sound of that beating heart. Formed in 1998 while guitarist/vocalist Barnaby Weir was working at Radio Active, an independent radio station in Wellington, New Zealand. Weir was one of a very small number of DJs at the station regularly spinning Jamaican-rooted music. In short time, just spinning the music wasn't enough and it was time to play it themselves. Since then, The Black Seeds have established themselves as not only one of New Zealand's most recognizable bands but as one of the faces of the global reggae movement. . Having countless shows and five – soon to be six – albums their belt, the group has mastered their dub reggae foundations, giving them the perfect canvass to splash with funk, soul, blues and straight-ahead rock and roll.

Supporting The Black Seeds is the smoky Vancouver soulstress TONYE. Since becoming the go-to voice for Vancouver's strong community of EDM producers and DJs, Tonye has been working to cement her place as a solo force to be reckoned with and if her new album "Villain" is any indication, she's already there. The album blends live instrumentation with electronic beats and elements to provide a lush rhythmic landscape for Tonye's incredible vocals to flourish.