Illvis Freshly
Illvis Freshly is a funky, bass heavy, hip-hop monster. They've blended the classic sample heavy hip hop sound of the 90s with live rock n roll, guitar, rapping, and turntablisim. The two MCs, Danimal House and Doc Zoo, bring high energy, raw, and unforgiving lyrics with crazy flows and a wide variety of content and themes. DJ Mt Doyle is always on point, scratching, mixing, and keeping the party live. Phil Lyons absolutely shreds the guitar, captivating the crowd with face melting riffs and his ridiculously entertaining antics. Illvis Freshly's debut LP entitled "What Chu Know About Illvis?" received huge support from the world-wide Hip Hop, Funk, and Electronic scenes. 2015 was a big year for Illvis Freshly, winning Best Urban/Electronic Recording for their song "On The Breaks" and Group of The Year from the Vancouver Island Music Awards. In November 2016 they released their sophomore album, "Illennials," a take on our current state of affairs regarding everything from politics to the disenfranchised millennial generation.

Illvis Freshly has been able to bring their feel good party vibes to a number of amazing festivals such as Atmosphere Gathering, Shambhala Music Festival, Rifflandia, Electric Love, Song and Surf, and Tall Tree Music Festival. Illvis Freshly is on a mission to bring their funky fresh sound to the west coast music scene.
Videos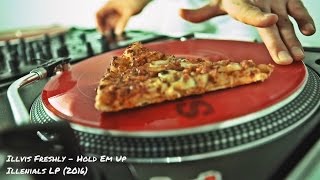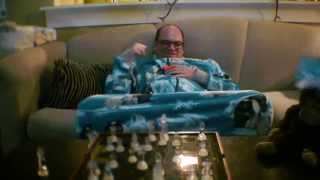 Shows
VICTORIA'S 18TH ANNUAL SKA & REGGAE FESTIVAL (JUNE 14 - 18, 2017) --> JUPITER VIP FULL FEST EARLY BIRD PASS
Booker T. Jones
,
TARRUS RILEY
,
The Black Seeds
,
Mad Caddies
,
The Skints
,
Jah9 and The Dub Treatment
,
Keith and Tex
,
Mike Love
,
Skampida
,
Perro Bravo
,
La Banda Skalavera
,
Shauit
,
The Boom Booms
,
Burnt
,
Entangados
,
Los Furios
,
Roots Roundup
,
Batuque Axe!
,
Tonye
,
Dope Soda
,
Illvis Freshly
,
Sweet Leaf
,
The New Groovement
,
Caleb Hart & the Royal Youths
,
Mistica
,
Tank Gyal
,
DOWN NORTH
,
Rusty Zinn
,
Jon Middleton
,
Out of Control Army
,
Blackwood Kings
,
The Party on High Street
,
Boomshack
,
Cheko & The Lion Rockers
,
Railtown Sound System
,
No Liars
,
The Om Sound
,
Dockside Green
,
Yellowsky
,
Ostwelve
,
Benny the Jett
@ Ship Point (Inner Harbour)
We are so excited to announce the dates for Victoria's 18th Annual Ska & Reggae Festival this is the earliest we have made these tickets available but they're here! Thanks to Jupiter (619 Johnston Street in Victoria) for being our platinum sponsor of our VIP section for a third straight year!

JUPITER VIP entrance provides the following:

Guaranteed entrance to all festival events at all venues (except Rocksteady Collective presentations) up to one hour before the event ends

* Jupiter VIP entrance will be accepted at Rocksteady Collective on a first come first serve basis. *Subject to capacity.

JUPITER LOUNGE VIP AREA AT ALL SHIP POINT SHOWS (offers special seating, stage side access and more!

JUPITER LOUNGE Beverage Service for all events at Ship Point

JUPITER LOUNGE VIP Bathroom at Ship Point

Dates and Line-up subject to change. No refunds or exchanges.

WWW.VICTORIASKAFEST.CA

FACEBOOK.COM/VICTORIA.SKA.FEST

* Note this pass is restricted to those 19yrs plus because it includes entrance into venues that have that restriction. However, the festival's main outdoor venue and many others are all ages. Separate tickets for events in all ages venues will be released at a later date. Kids 10 and under free with accompanying adult when applicable.
MAD CADDIES, THE SKINTS, PERRO BRAVO, ILLVIS FRESHLY & BLACKWOOD KINGS at VICTORIA SKA & REGGAE FESTIVAL XVIII (All Ages/Licensed)
@ Ship Point (Inner Harbour)
This is a special one for all our family out there in the Skankster's Paradise.

Victoria BC Ska & Reggae Society favourites Mad Caddies headline a night to remember at the Inner Harbour. The band is as sharp and fun as ever, even after two decades. "It's incredible. I really never thought we'd go for 20 years. I don't want to sound clichéd but it's been a long, strange trip for sure," lead singer Chuck Robinson told the VBCSS's Blake Morneau during their last festival visit. "We're so lucky to be able to keep doing this. We're really thankful and grateful to the fans who still come out to have a good time." The ongoing success of the Mad Caddies is a triumph, tempered by the specific humbleness and gratitude that comes from an understanding of and respect for the artist/fan relationship. The Mad Caddies aren't rockstar divas. They are lovers of the music, and even though they're creators, they're still fans and likely in the crowd with the rest of our Ska & Reggae family.

Joining the Caddies on this ska-spectacular are Easy Star Records champions and modern reggae warriors, The Skints. The UK quartet combines so many facets of the reggae family tree – dub, ska, two-tone, punk, dancehall, hip-hop – as to create an entirely unique, wildly unpredictable style. With dynamic male/female harmonies and grimy rapid-fire dancehall raps, the Skints paint vivid sonic portraits of hard city life in London over top of sunny dub reggae with way more heavy bottom end than they have any right to use.

Representing that sunny ska hotbed of Long Beach, California are Skunk Records trio Perro Bravo. From his work as a original member of Sublime – he's responsible for the lead vocals on the band's cover of "Scarlet Begonias," and remained a producer for the band until its end – to his founding of the Long Beach Dub All-Stars, Happoldt has repeatedly proved his catchy, sun-soaked mettle. Formed in 2010, Perro Bravo is upholding that strong tradition of skank-friendly reggae-tinged music.

Over-stuffing an already jam-packed bill are rowdy Victoria hip-hop quartet, Illvis Freshly. With a firmly old-school vibe, couched in an aggressively bouncy EDM sound, the quartet of mischief makers has been rocking bodies and making people bounce all around British Columbia, including a highlight performance at last years Victoria Ska & Reggae Fest. With the release of last year's Illenials – a party-ready rocker of an album that features fellow Festival performer Caleb Hart – Illvis Freshly further cemented their place as one of the most unique and exciting acts to emanate from Vancouver Island in a long time.